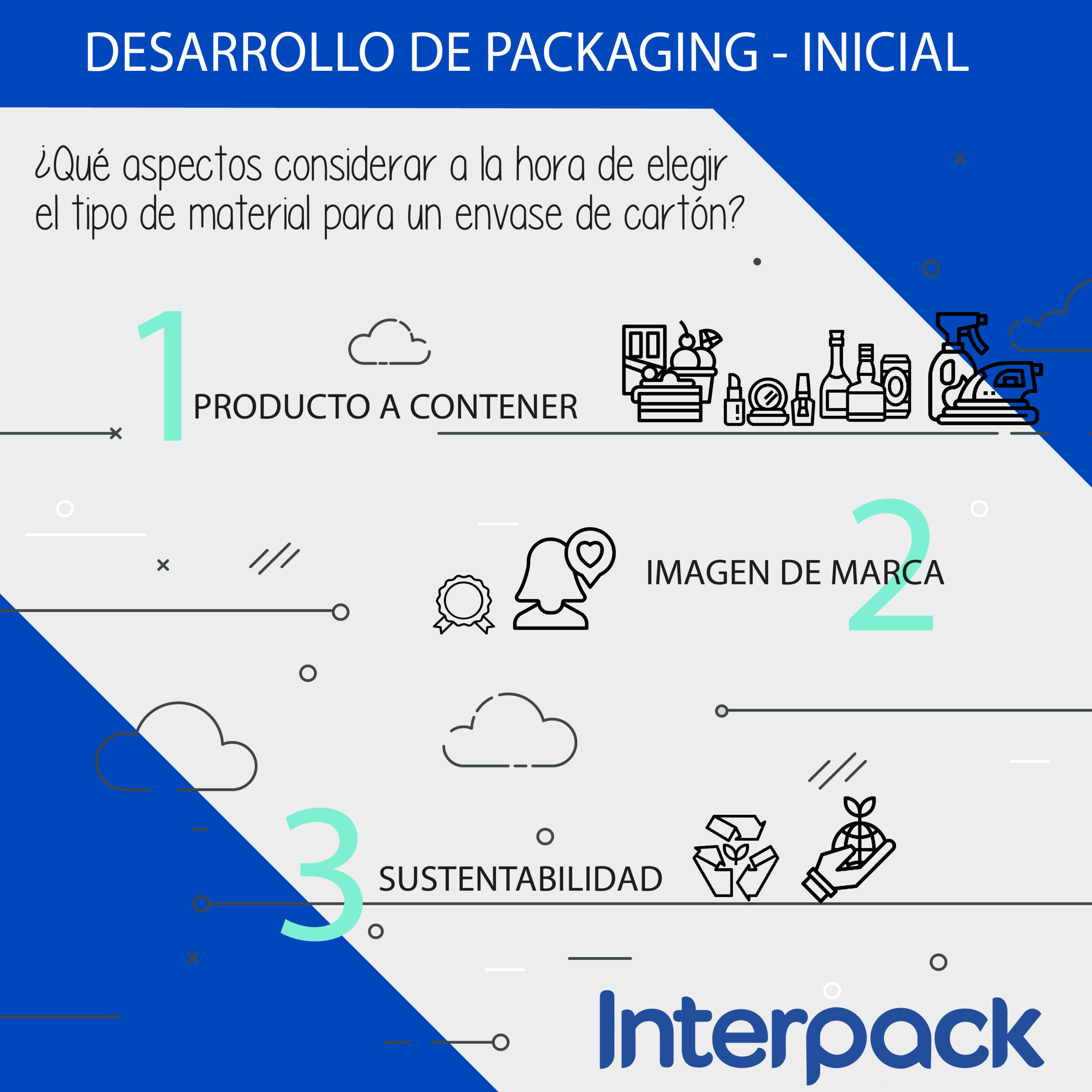 BLOG - Initial Packaging Development - Materials
Those involved in the packaging development process have probably asked themselves: What to consider when choosing the right material for my product? Where do I start? These are broad questions, which in an initial stage, we can focus on the following topics, which will help us in the search for the right material for carton packs:
Product to contain: the characteristics of the product, such as its weight and size, will condition the structure of the material:
If we opt for cardboard, it must have the rigidity and structure to adequately contain the product throughout its life cycle. There are weights ranging from 200 grams to 450 grams, marking the thickness and rigidity of the material.
An alternative for large and heavy products is micro corrugated, a structure formed by paper, liner and cardboard, which can be assembled by combining different thicknesses of each of its parts.
Brand Image: according to the image of our brand and the message we want to convey through the packaging we can choose between:
Triplex cardboard, whose main characteristic is that it is white on both sides. This material is generally used for premium packaging, which highlights the product inside and offers the possibility of front and back printing.
Duplex cardboard, is the standard cardboard used in most packaging, its back is brown and the front is white.
Cardboard Liner is a relatively new material without the white stucco of cardboard, i.e. brown on both sides. It is a very good alternative to use in products that want to transmit sustainability from their packaging. By not having the white stucco, the printing is with a rustic finish, very striking and prominent.
Sustainability of the material: cardboard and paper, if they do not have plastic laminates, are biodegradable products from their conception. However, there are aspects to consider in order to choose more sustainable material alternatives.
FSC and PEFC chain of custody certifications, both of which guarantee responsible forest management, conservation of natural habitats for plants and animals and respect for the rights of forest workers and local communities.
Recycled fiber content, for example, Papelera del Sur's materials have a composition of 85% recycled fibers, coming from the reprocessing of packaging, paper and cardboard, converting value-added materials through recycling.
Now that you have the general aspects, what are you waiting for to develop new packaging? Our Packaging Development professionals will assist you in the whole process of finding the ideal packaging for your product. 
Contact us and let's get on the road together!