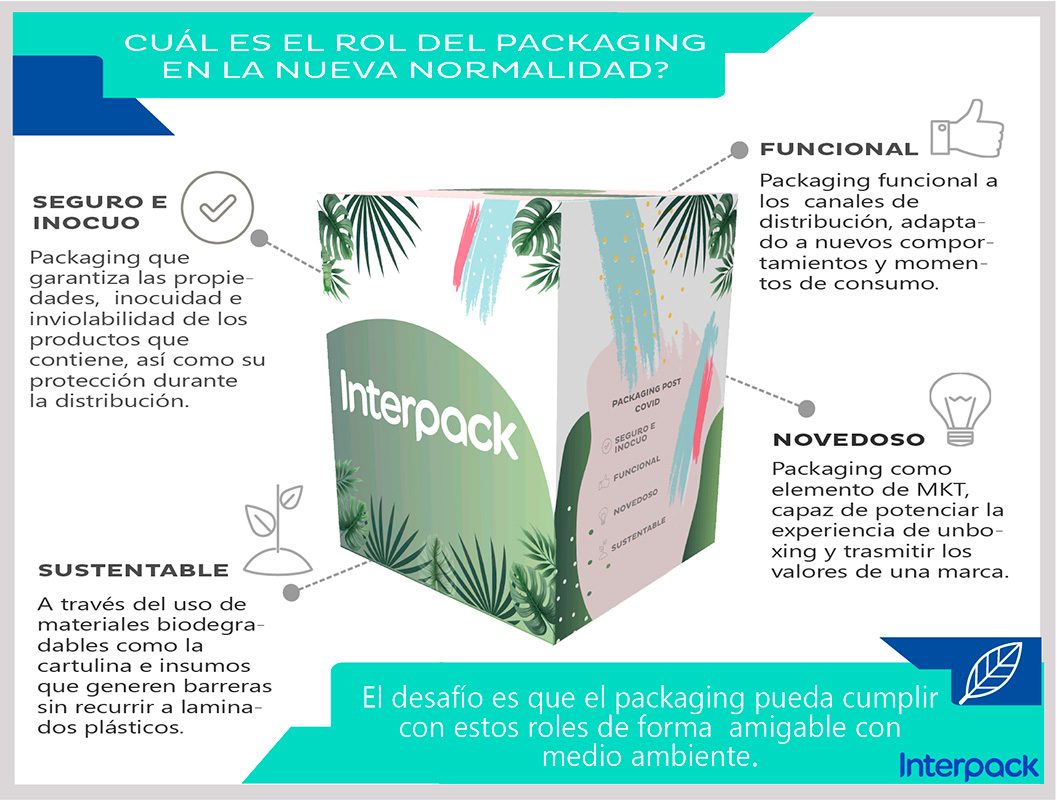 BLOG - The role of packaging post covid
We all got used to live with the irruption of COVID in our lives, but how did it influence the packaging industry? This new normality exposed the unquestionable need for the use of packaging, questioned in recent years due to sustainability issues. The hygiene and safety of products became an indisputable priority for consumers and public opinion, enhancing one of the main roles of packaging to protect and guarantee the safety of the products it contains, especially in food products. The new normality Several changes brought us this new normality and the coexistence with it, some main behaviors are those that generated greater impact on the use and role of packaging:
Safety and hygiene, first and foremost. Less bulk purchases, the safety of the food products we consume is a major concern.
Few visits to the supermarket, transfer of purchases to the digital channel, which translates into functional packaging to the distribution that ensures the safety of products in transit.
Food and other product delivery apps are booming. Everything can arrive at the comfort of your home in a few seconds, but how do we guarantee that the product has not been tampered with during transport? Especially when it comes to ready meals.
Ecommerce explosion, we got used to buy products without seeing them, without trying them, without touching them, we broke our barriers, moving that moment of first contact when our product arrives at home, enhancing the unboxing experience.
Awareness of the environmental impact, we were spectators of the changes in the environment due to less use of transport, industries and staying at home in a forced way.
How has the role of packaging changed in the face of all these changes?
The role of packaging was not modified, but some of its main attributes were enhanced, such as:
Security, guaranteeing the safety and inviolability of the products it contains, as well as their protection during distribution.
The functionality attribute, adapted to new behaviours, consumption moments and logistic channels.
Its role as a marketing element, capable of enhancing the unboxing experience and transmitting the values of a brand.
So where's the challenge?
The challenge is that the packaging can fulfill all these roles and also be environmentally friendly, mitigating the environmental impact.