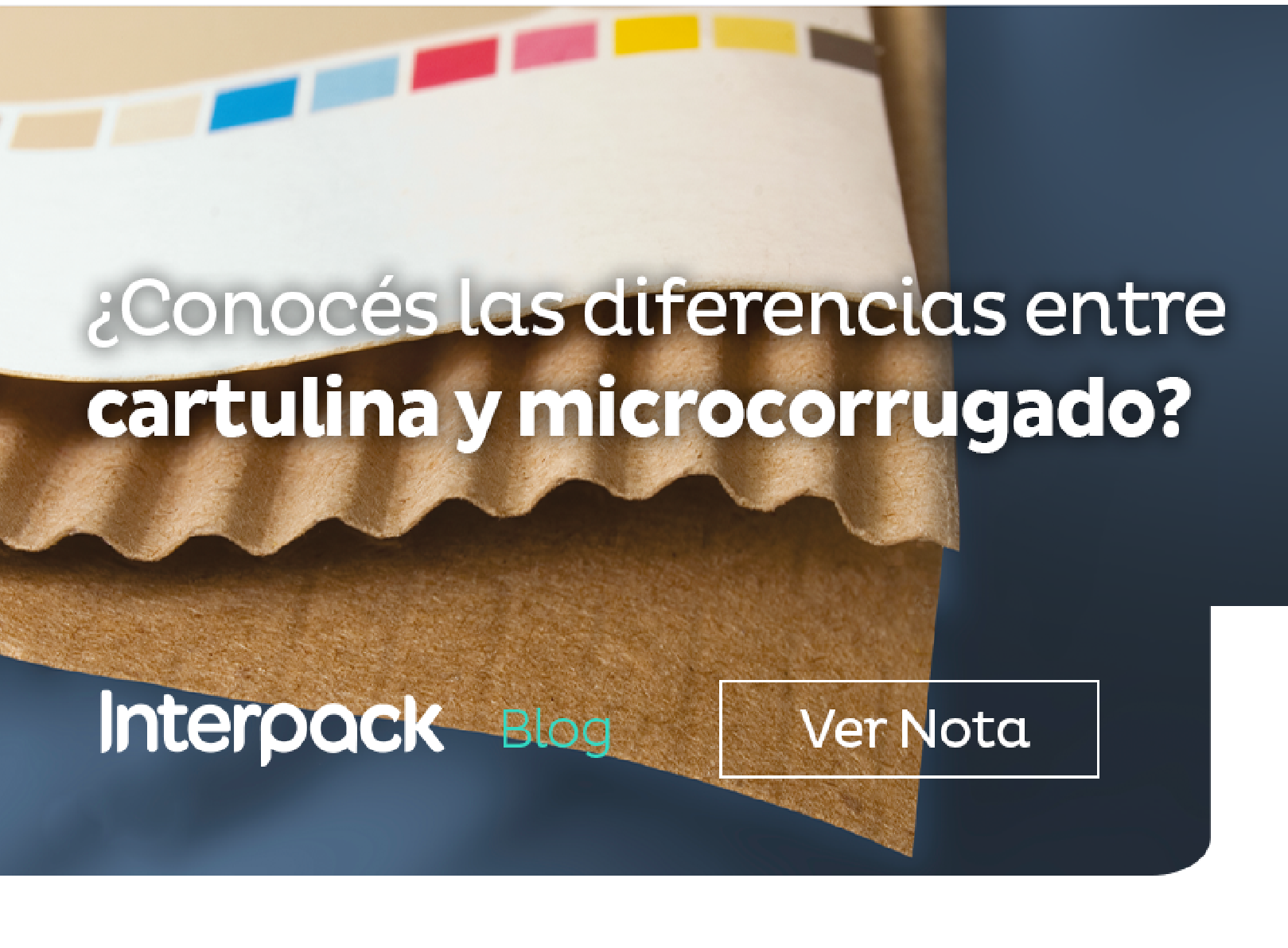 BLOG - Packaging Development - Cartonboard vs Microcorrugated
Do you know the differences between cardboard and microcorrugated?
Both cardboard and micro corrugated are sustainable materials, made from paper pulp which, depending on the fibre composition, can be of virgin or recycled origin. Both materials are used in the production of packaging and the main difference lies in their structure and applications:
Cardboard is a sheet of pressed paper which, depending on its weight, will have greater or lesser rigidity and thickness. They generally come in weights ranging from 200 to 450 gsm. Due to its smooth and flat texture, it is ideal for applying special finishes such as embossing, stamping and embossing.
This type of material is mostly used for the manufacture of packaging, trays and displays for various markets containing lightweight products.
Microcorrugated paper is manufactured through two processes; the formation of a corrugated paper bonded with another flat paper through a process called corrugating and the coupling of this structure with cardboard. In this way, a light and rigid structure is formed. Corrugated paper can be produced in different heights, giving rise to different types of microcorrugated paper, which differ in thickness and stiffness.
The most commonly used types of microcorrugated products:
B wave - wave height 3 mm
E-wave - wave height 1.6 mm
F-wave - wave height 0.8 mm
N-wave - wave height 0.5 mm
The microcorrugated material, being formed on its front side by a cardboard sheet, allows high quality full colour offset printing, being the ideal material for large packaging and trade marketing displays. The main uses of this material include packaging for grouping various products such as bottles, packaging for household appliances, shoes, home care products, among others.
At Interpack we have a corrugated machine to develop in line packaging in microcorrugated in B, E and F Wave in large formats.
If you are in need of microcorrugated packaging, contact us and we will advise you on the ideal structures for the type of product and packaging.