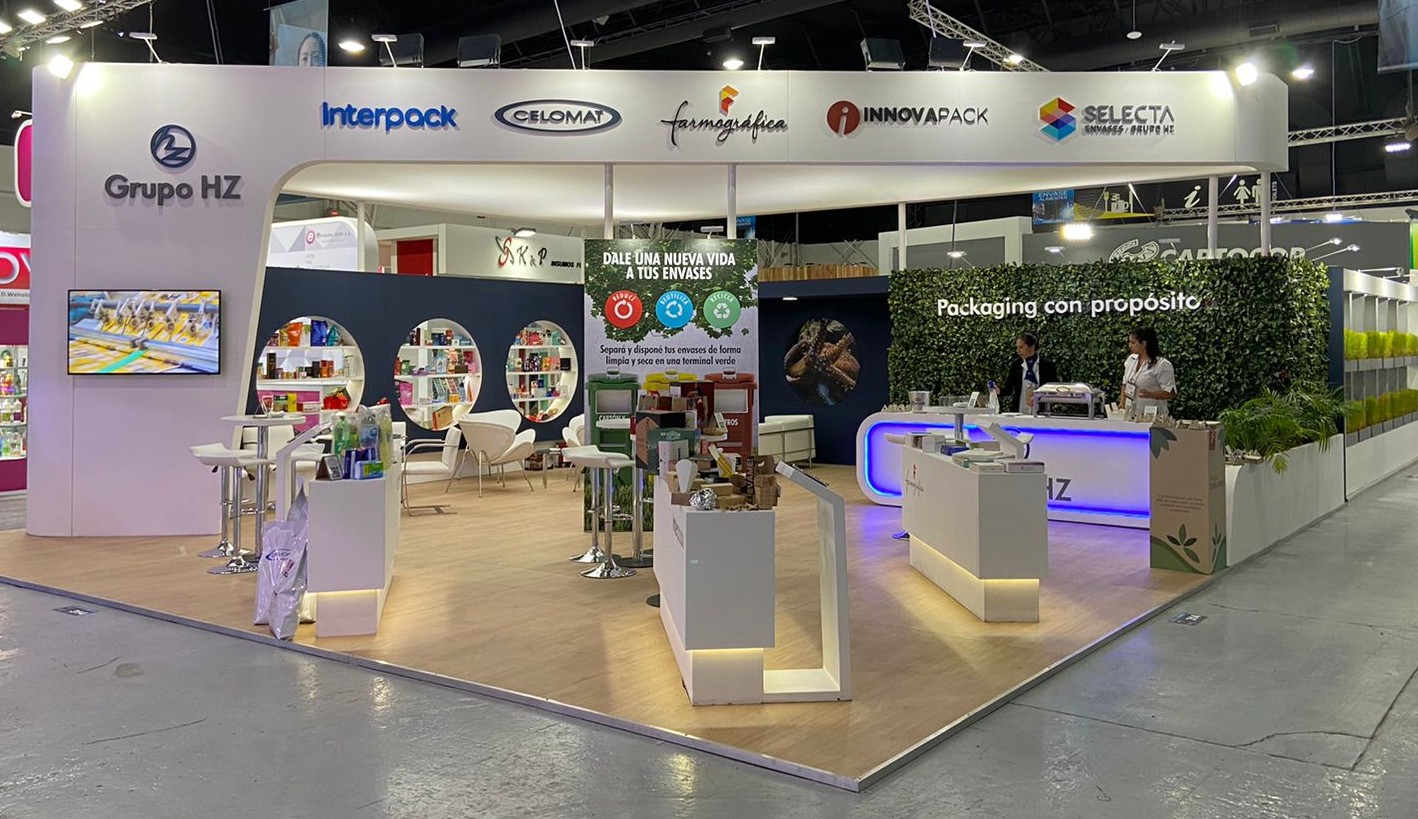 Expo Envases Alimentek 2022
Del 26 al 29 de abril, Grupo HZ participó en Expo Envase Alimentek, la feria organizada por el Instituto Argentino del Envase que reúne a los representantes más destacados de la industria del envase y embalaje tanto a nivel nacional como internacional.
En la exposición, se exhibieron los productos de la Unidad de Negocios de Packaging, Interpack, Celomat, Farmográfica, Innovapack y Selecta, y se presentó la nueva cartulina Terra-Print de Papelera del Sur.
The communication concept we sought to convey during the event was Packaging with Purpose: smart, functional and sustainable. 
PACKAGING CON PROPOSITO
We know that the role of packaging has evolved. Beyond protecting, containing and transporting a product, it has become a branding element, an innate communicator with a leading role in caring for the environment. In Grupo HZ, we are aware of this new role and we focus on the development of new materials, new product alternatives and the creation of Packaging with Purpose: intelligent, functional and sustainable. 
SUSTAINABLE PURPOSE
We support our clients in the development of sustainable packaging. We promote eco-design with the use of eco-friendly materials and optimised designs. We have a line of biodegradable gastronomic packaging called Biohz, made of cardboard, without plastic laminates, being biodegradable in less than 18 months, compared to other packaging alternatives that take up to 500 years to degrade.
FUNCTIONAL PURPOSE
Our experience and knowledge in packaging distinguishes and differentiates us and we put it at the service of our customers. We have departments for the development of cardboard and microcorrugated packaging. We challenge ourselves to design innovative and functional packaging and products based on the changing needs of the market.
We consider packaging to be functional when it fulfils this role from its manufacture, packaging, transport and use by the consumer. We create packaging that optimises in-plant packaging, facilitates point-of-sale operations and enhances the consumer experience, generating engagement throughout the chain.
INTELLIGENT PURPOSE
We apply our know-how in the manufacture of packaging and continuous improvement to optimise our production processes. Integral in-house production and the incorporation of new machinery and technologies allow us to produce packaging with an intelligent purpose from the moment it is manufactured.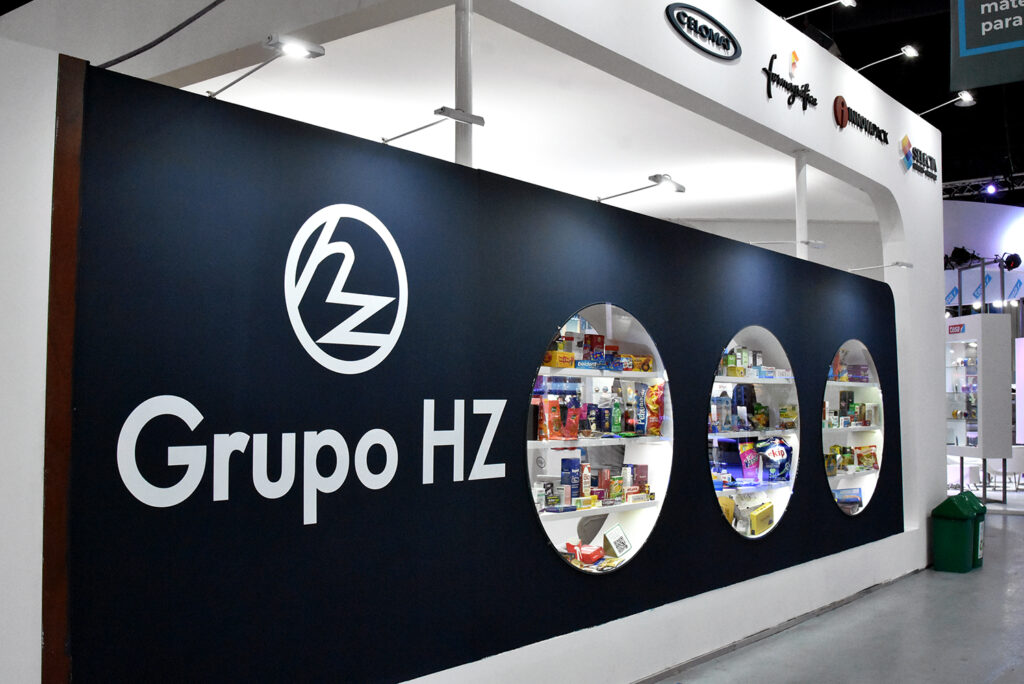 EXPO ENVASES 2022
The event was well attended by entrepreneurs, large and small companies, suppliers and influential personalities in the Packaging Industry.
Nuestro stand del Grupo HZ, se destacó en la exposición y contó con una gran convocatoria de clientes, proveedores y nuevos interesados en nuestros envases. Como acciones de comunicación, buscamos la interacción con nuestros productos a través del uso de envases gastronómicos en el catering, y se contó con terminales con catálogos digitales interactivos.  A su vez, se dispuso de una terminal de reciclado para concientizar sobre la importancia del reciclado y la sustentabilidad.